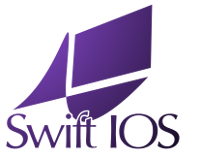 The nature of the upgrade makes the pricing dependant on the currently installed system, the prices below are based on a reasonable estimation
Item
Price
SWIFT IOS Single Simulator Licence
€31,000
Site Installation1
€4,000
Options
CRISP Hardcopy Licence
€3,000
Ethernet datapool communications
€8,000
1Guidance only - exact figures provided as part of upgrade proposal depending on locality and installation complexity after feasability study. Typically installation will take 2-4 weeks and usually require 4 days of dedicated simulator time to perform hardware installation.
All prices exclude VAT where applicable
Options
The Crisp hardcopy upgrade includes installation, a saving of € 1100. We recommend selecting this if your simulator is still using a printer with expensive consumables as the investment will be recouped within 12-18months
Host communications
For systems currently using Reflective Memory (RM/RMB) we would recommend a hardware upgrade to the Compro RMS PCI solution. Systems using serial communications will benefit from an upgrade to using RM for communications, but this needs to be considered on a case by case basis.
When using ethernet communications the feasability is dependant on free time on the Front End (DPFE), together with current Ethernet loading. If either of these items have insufficient resources further hardware upgrades (ethernet/DPFE) may be required.
Summary
The investment in a SwiftIOS upgrade could be recouped by the failure of anyone of the proprietry hardware items, and associated simulator downtime. It is also far more cost effective than a replacement IOS.