Richard's flightgear models Realistic F-14B model for Flightgear F-15C model for Flightgear
Formed in 1992 to focus on software development and simulator maintenance we have broadened our focus and now provide software and services for complicated requirements, usually real time or high availability systems.
We still have word leading expertise within the Flight Simulation industry relating to the Rediffusion (Thales) TASC and Rediffusion (Thales) ACCESS Instructor Operating Stations (IOS).
We have a proven track record of using our skills to create new software, but also to support maintain and enhance existing systems in a very cost effective manner.
Flight simulator Instructor Station upgrades
After a good few years of development on our new IOS we are in a position to retrofit this onto any manufacturers' simulator; at a price that we believe is highly competitive. Please contact us for details.
Flight simulator IOS, TASC, CRDS replacements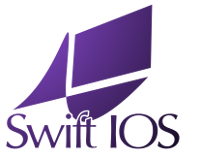 The flight simulator operations is still a core interest of the business. The development of the Linux version of Swift IOS has now been completed and installed at a training facility in Seattle on a Boeing 767-300 Full Flight Simulator using Compro's PCI-RMS for reflective memory interface.
The latest version of Swift IOS supports UNOS 8 and UNOS 9.3.3+ together with a rewritten Dupont pixel GiP emulation that provides better performance, and works with the current generation of USB based open panel touchscreens using a remote dual headed X server.
Since entering training Swift IOS has proved to be a vast improvement, the main difference for the instructor is crystal clear touch screen, faster operation and better touch detection.
CRDS hardcopy replacements
The hardcopy replacement system for Charles Rivers systems using old printers has been expanded from TASC and Access based Instructor Stations to now include replacement printing systems for Rediffusion Simulation, RSL, TT&S or Thales) based Instructor Operating Systems.
Company Focus, yearly summary.
2013 has been a very exciting year with many technological developments keeping us challenged and busy. SwiftIOS is now stable and proven, with both UNOS 7 and UNOS 8. There is now a demonstration video available
We have released our C# version of Emesary and continued to extend Richard's PHP, Ajax, Jquery, Mysql web platform ZXAF
Opensource Instructor Station
We are still working on the development of an IOS system, that we hope to make available as GPL or OpenSource. Progress has been slow due to workload, but it is a complete ground up rewrite of how we think an IOS should be written. We're using C# and WPF, having experimented with both C++ and a browser based solution.The main goal to produce a world class Instructor Station, that is gorgeous, works well, and is easily extensible. There is an overview of the design of our C#/WPF based Instructor Station
CRDS Simulator IOS Upgrades
We have a targetted set of CRDS flight simulator products and services and have developed two products specifically designed to extend the training life of a simulator by replacing older technology with current technology. Specifically a replacement IOS printer for Instructor Stations with Calcomp and Facit printers and a CRDS computer replacement.
We have performed upgrades and maintenance for GECapital Aviation Training, British Midland, Swiss Air Force, and Alaska Airlines.
Software Development
Since 1992 we have been providing custom software development to a number of clients worldwide. Our skillset covers C, C++, C#, .NET, VB.NET, Java, Borland Delphi, C++ Builder, VCL components, Visual Basic, Pascal, SQL Databases, CORBA, ISAPI, CGI, COM, DCOM, MFC, ATL, STL, Windows NT, Silicon Graphics, OpenVms.